Applications
Ensuring Repeatable Quality with Additive Manufacturing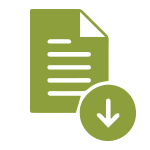 DOWNLOAD WHITE PAPER
Additive Manufacturing (AM) has gained a foothold in a variety of industries that require quality and repeatability. The medical and aerospace industries are embracing AM, not only because it enables highly complex, lightweight and strong designs, but also because the printed parts meet the quality standards delineated by regulatory agencies. Even in healthcare, which values AM's ability to create completely customized outputs—think implants unique to your anatomy—quality and repeatability are critical for mainstream adoption.
As a global leader in contract manufacturing for the highly regulated medical and aerospace industries, C&A Tool understood a major acceptance hurdle for a new industrial manufacturing process was demonstrating the new process produced equivalent mechanical properties to subtractive manufactured Titanium product.
Using metal additive manufacturing machines (EOS M290, Krailling, Germany) C&A Tool created a protocol to demonstrate the direct metal laser sintering process could meet or exceed industry standards for mechanical integrity.
EOS of North America, Inc.