Subscribe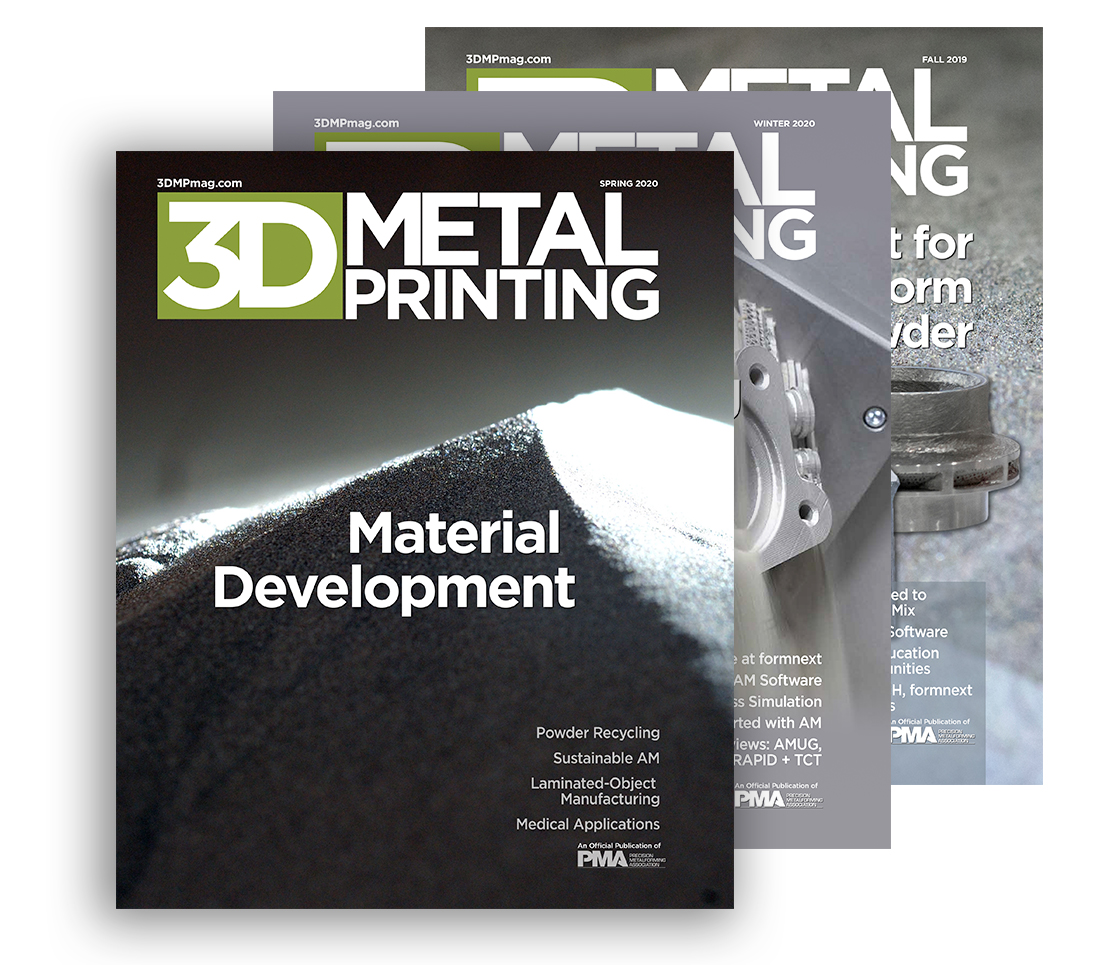 3D Metal Printing (3DMP) magazine connects engineers, manufacturing executives and plant-floor leaders with suppliers of 3D metal-printing equipment, for prototyping and production applications in the aerospace, automotive, medical and other industries. 3DMP is an official publication of the Precision Metalforming Association and is circulated FREE upon request to those in the United States who qualify. Subscribers outside of North America will receive the digital edition FREE of charge. Please submit the form below.
Printed subscriptions for Mexico, Canada - $40.00 (shipping included)
Printed International subscriptions - $60.00 (shipping included)
3D Metal Printing keeps our engineers and executives up to date on new technology, materials, software, and applications for metal additive manufacturing.
Subscription Request Form