MES and Workflow Software for AM
April 19, 2022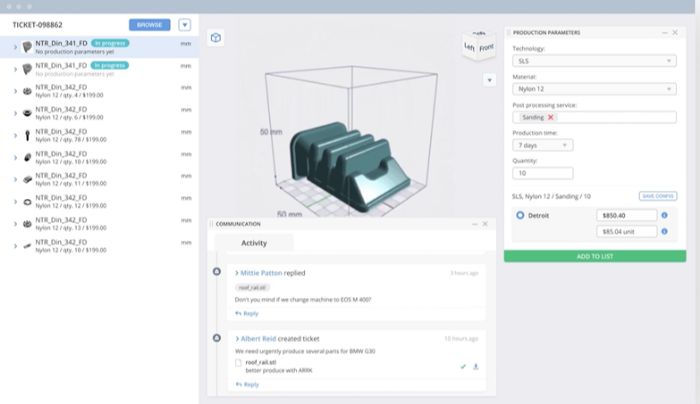 At AMUG…Autonomous Manufacturing (AMFG) showcased its manufacturing execution system (MES) and workflow software for additive manufacturing. The complete end-to-end workflow solution forwarded by AMFG features:
Ordering portal. Users can streamline and standardize their order-management processes with a centralized order-management system and integrated communication tools.

Production scheduling. A full production suite includes auto-scheduling capability for end-part manufacturing at scale. Visibility is enabled across production sites to optimize business assets.

Machine analysis. Use actionable, data-driven insights to maximize ROI and KPI performance vian integrated machine analytics and reporting tools.

Integrations. AMFG offers seamless integration to a user's existing systems such as ERP and PLM to provide for full process automation.
See also: AMFG
Technologies: Software