Development of Single Cloud-Based MES Software Keys Materialise Buying Option for Link3D
April 16, 2021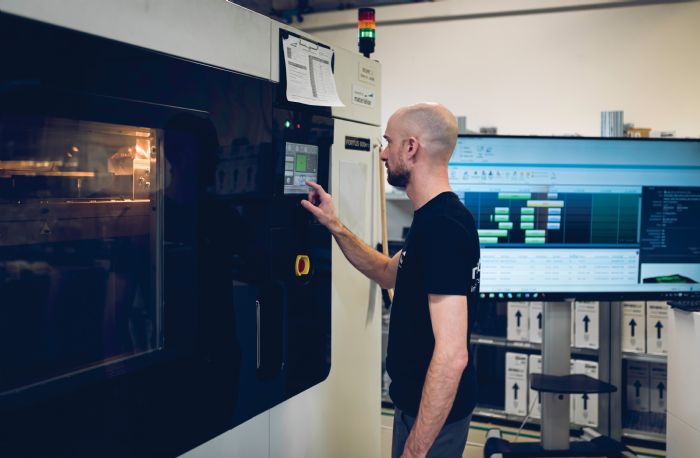 Materialise and Link3D announced a collaboration that leverages both companies' software capabilities to develop a single cloud-based manufacturing execution system (MES) software program for additive manufacturing (AM). The collaboration is the key component in Materialise acquiring an option to buy Link3D (expected to be exercised by the end of 2021), a provider of AM workflow and company MES programs.
The acquisition will extend Materialise's ability to help companies gain control of their manufacturing floor as it scales its AM capability into volume production, according to company officials, who further note that it will allow Materialise to accelerate its roadmap to offer cloud-based access to its integrated software platform. Other expected benefits: broadening Materialise's industrial customer base across North America, Europe and Asia Pacific, and offering Link3D customers a seamless connection to Materialise's Magics 3D print suite.
"We want to connect the printers with the rest of the production environment," explained Bart Van der Schueren, Materialise chief technology officer and executive vice president, in a press conference announcing the news, after noting that, traditionally, AM machines have been 'walled off' and not sufficiently integrated into such environments. (Development of this software will) "allow users to run the most efficient, controlled process to effectively produce high volumes."
He sees Link3D as an ideal fit in this effort, with its offerings of additive MES workflow software to help companies scale digital manufacturing operations across complex supply chains and IT environments.