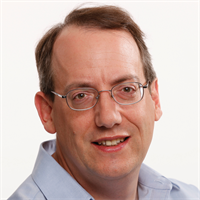 William Mohr
Choices for Mechanical Testing for Qualification of Additive Manufacturing Processes
December 5, 2022
When additive manufacturing (AM) processes are qualified, it is common to perform mechanical tests of deposited material, as we expect that the material will carry mechanical loading. The assumptions about how AM material might behave differently from material prepared by other means (forging or casting, or even welding) have driven the choices of the required tests. As more AM has been performed and more combinations of material and process qualified, it has become obvious that experience does not justify some of those assumptions.
Two leading categories of metal AM are powder-bed fusion (PBF) and directed energy deposition (DED), both fusion-based involving the generation of melt pools and repeated cycles of heating and cooling, and similar to welding. And, welding has some common qualification requirements that have been developed and standardized by organizations such as the American Welding Society (AWS) for tests such as cross-weld tensile tests, all weld-metal tensile tests, Charpy tests for toughness (primarily of heat-affected zones, HAZs) and bend tests that primarily check for weld soundness.
Processes
PBF uses a controlled-atmosphere chamber around the powder bed, so chamber size limits the total size of any one build. As items are built above the base plate they remain in contact with the powder, which helps keep the temperature more uniform as the build continues and the heat source impinges on layers farther and farther from the base. Initial worries about leaving gaps between the heated passes and about gradual variations of the process across the build volume have been reduced, partly due to trying to achieve the desired flatness of the layer top surface to act as a base for the next layer, which is checked on less-complicated builds than those used for mechanical test specimens.