Compact 200-W LPBF Printer Ideal for Entry-Level or Small-Volume Users
March 11, 2022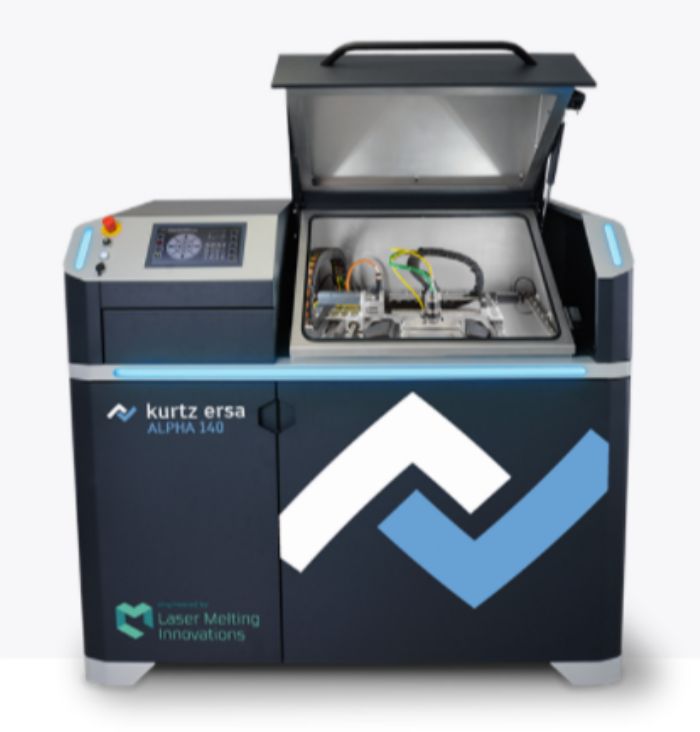 New from Kurtz Ersa, Inc.: the compact Alpha 140 metal-additive manufacturing (AM) machine, designed for simple, economical operation. The laser powder-bed fusion (LPBF) printer features a fiber-coupled diode laser (focus diameter of 110 µm) with 200 W of power to process stainless and tool steels as well as nickel-based alloys. Build volume is 140 mm dia. by 200 mm high, with printing-layer capability from 30 to 90 µm.
SliceAM software, developed by LMI, offers intuitive data preparation through preset parameter sets, even without prior knowledge. The integration capability of Autodesk Fusion 360 and Autodesk Netfabb allows for complete workflow control from design to through print.
In December 2021, Kurtz Ersa, Inc., with U.S. offices headquartered in Plymouth, WI, opened a demo and technology center in Fort Worth, TX, as part of its expansion in North America.
See also: Kurtz Ersa, Inc.
Technologies: Powder-Bed Systems