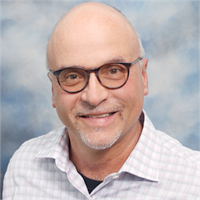 Joe Jancsurak
Best of Both Worlds: Blending Additive and Conventional Manufacturing
February 20, 2019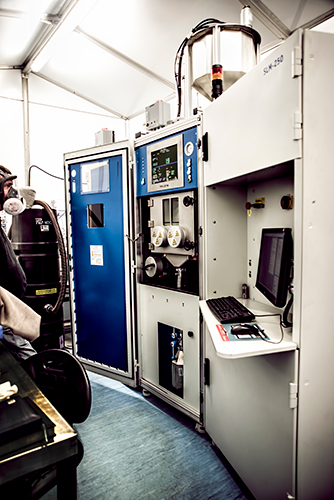 Croft's SLM machine with open door shows two gloved entry points that enable access when the build is completed and cooled before the excess powder is cleared from the build plate. Note the powder bottle at the base, where excess powder is sent to before being screened for reuse.
For 31 years, Croft Filters in Warrington, England, has supplied the oil, gas, pharmaceutical, and food and beverage industries with custom filtration and separation solutions, including filtration cones, baskets and screens, disc filters and filter housings, made with 316L stainless steel wire mesh, wedge wire and perforated plate. The company even fashions 3D-printed shanks made of stainless steel for high-end men's shoes.
Croft's ongoing commitment to developing these products led the company five years ago to investigate metal 3D printing, "specifically selective laser melting (SLM), in order to develop innovative filtration solutions resulting in multi-to-single-part successes," says Neil Burns, the company's director. This makes Croft part of an exclusive club in the United Kingdom, where Ernst Young reports that only 17 percent of companies have any experience with additive manufacturing (AM).
Croft's SLM equipment, a German-made ReaLizer with a bed size of 250 by 250 by 300 mm, complements its conventional equipment—two punch presses, press brakes, folders, multiple rollers, and gas-tungsten-arc-welding (GTAW) laser- and resistance-welding equipment.
Hybrid Cone Filters
One of Croft's multi-to-single-part successes comes in the form of small cone filters for an air-compressor manufacturer, with the filters made from 316L wire mesh with a punched flange spot welded onto the mesh.