Aussie Metal 3D Printing Firm on Fast Track
June 26, 2019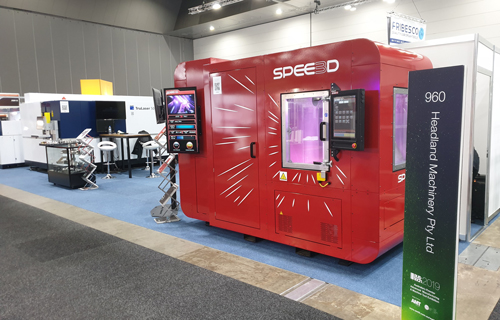 Spee3D
, a Melbourne, Australia-based firm with the first-ever metal 3D printer using supersonic 3D deposition (SP3D) technology to deliver manufacturing-grade printing atproduction speeds, has announced the installation of printers at Swinburne University in Melbourne; Lupburg, Germany based Fit AG, and the University of Delaware. Spee3D also showed its system during Australia's National Manufacturing Week in Melbourne and Rapid TCT in Detroit, MI.
The firm also announced its inaugural,
Supersonic 3D Printing Design Challenge competition
for firms using Spee3D systems.
See also: SPEE3D
Technologies: Powder-Bed Systems