Quick, Detailed 3D Scanning via Handheld, Wireless Unit
February 2, 2022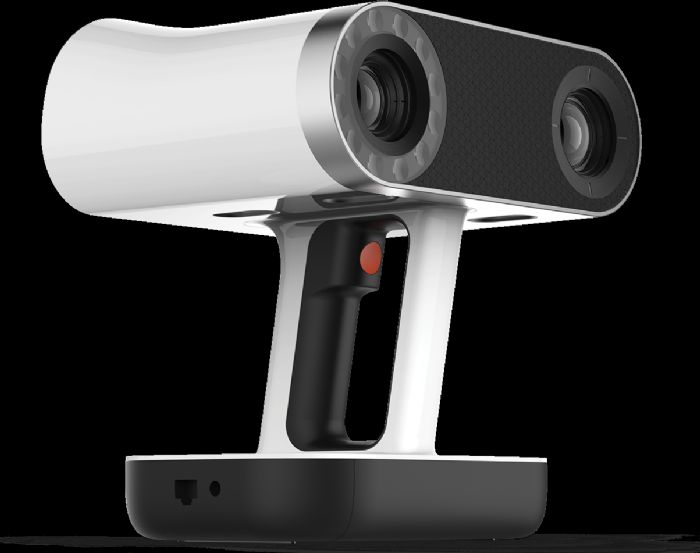 At Formnext…Artec 3D offered a host of 3D-scanning products, including the Artec Leo, a handheld wireless scanner—reportedly the first 3D scanner to offer onboard automatic processing. As users scan an object, which 3DMP did during a booth tour, they'll see a 3D replica being built in real time on Leo's touch-panel screen. Rotate the 3D model to make sure all areas have been captured, and easily fill in any missed areas.
The 80 frames-per-second 3D reconstruction rate results in rapid, accurate handheld 3D scanning. With its wide field of view, Artec Leo can 3D scan and process large objects and scenes quickly and accurately. For greater precision, users can move the scanner closer to the object to pick up more intricate detail, similar to zooming in with a video camera.
With a built-in battery, touch panel screen and wireless connectivity, Artec Leo is ideal for handheld scanning, offering complete freedom of movement. Users can stream to a second device, if an additional display is needed, and upload data at the touch of a button.
See also: Artec 3D
Technologies: Post Processing