Binder Jetting Yields Quick, Cost-Effective Samples, Leading to Large MiM-Part Contract
July 23, 2021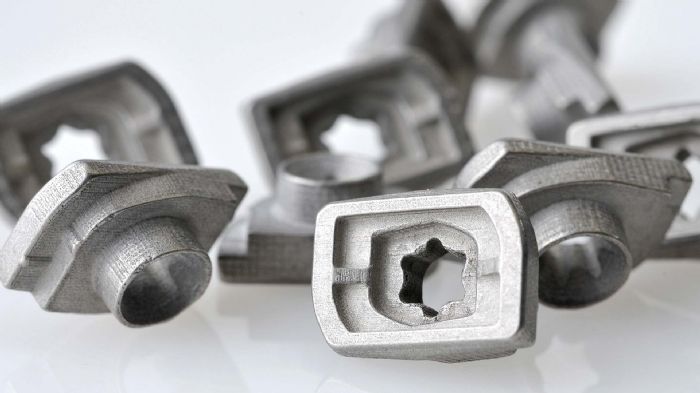 Mimtechnik GmbH, based in Schmalkalden, Germany, manufactures small, complex parts via metal injection molding (MiM). Seeking a way to avoid expensive, long-lead-time tooling in order to develop rapid prototypes for a customer's evaluation of a MiM production part, Mimtechnik explored other alternatives, and hit paydirt with metal binder jet printing from ExOne.
The customer part in question, a building-hardware fastener, would require production at the rate of 600,000 in the first year, and 1.2 million in following years. With an expected lead time of 10-14 weeks for mold tooling, Mimtechnik opted for prototype fastener production directly from a CAD file on an ExOne Innovent+ 3D printer, using 316L high-density, single-alloy powder. This allowed the manufacturer to present sample parts to its customer within one week of receiving an inquiry, and led to the production contract. In addition, because the binder-jetted parts and serial-production parts use the same powder, Mimtechnik was able to employ its current sintering process and provide prototype-part properties that matched those of the production parts.
The Innovent+, able to print metal, ceramic, composite and other powder materials, features a 160 by 65 by 65-mm build box that yields a 0.676-L build volume. It can print in 30 to 200-µm layers with a maximum build rate of 166 cm3/hr.
See also: ExOne
Technologies: Other