3Diligent Contributes 3D Printed Nodes to Seattle's Rainier Square Tower
March 7, 2019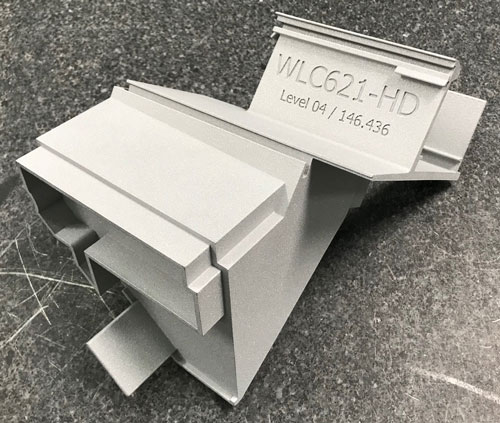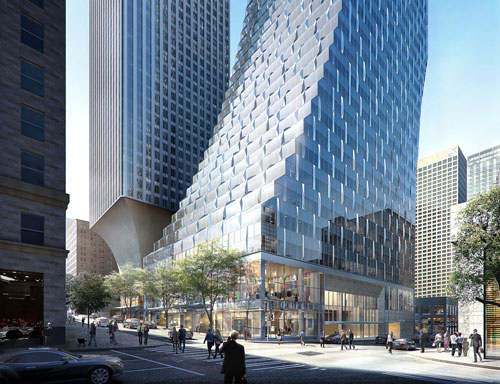 NBBJ rendering by Atchain
3Diligent, an El Segundo, CA-based
provider of 3D printing solutions
, announced today that Walters & Wolf, a Fremont, CA-based commercial cladding company, engaged 3Diligent to manufacture 140 unique aluminum curtain-wall nodes for the exterior of Rainier Square Tower (RST) in Seattle, WA, scheduled for completion in 2020 and designed by Walters & Wolf.
As the city's second tallest structure, the 58-story tower unique sloping appearance features a step back on each building floor. Each of the floor's cladding systems will have a different angle and complex geometries to fit together.
Walters & Wolf worked with 3Diligent from prototype through production to produce 140 unique nodes with varying dimensions up to nearly a cubic foot in size. 3Diligent leveraged its
metal 3D printing expertise
to produce the v-shaped parts, ranging in size from 18 by 7 by 10 in. to approximately 9 by 7 by 10 in., and which bring together the square-cut parts of the curtain wall. Before moving forward with the nodes, 3Diligent presented sample parts made using investment casting and 3D printing. Once assembled into curtain wall units and tested, Walters & Wolf selected 3D printing as its preferred process for the project
"From an operations standpoint, we were impressed with 3Diligent's consistency in delivery of highly accurate and complex parts in a timely fashion that was in sync with the production schedule we established early on," says Tony Parker, project executive at Walters & Wolf.
See also: 3Diligent Corporation
Technologies: Metal Powders