3D Systems, Airbus Team on Development of Satellite Antenna Array
May 17, 2022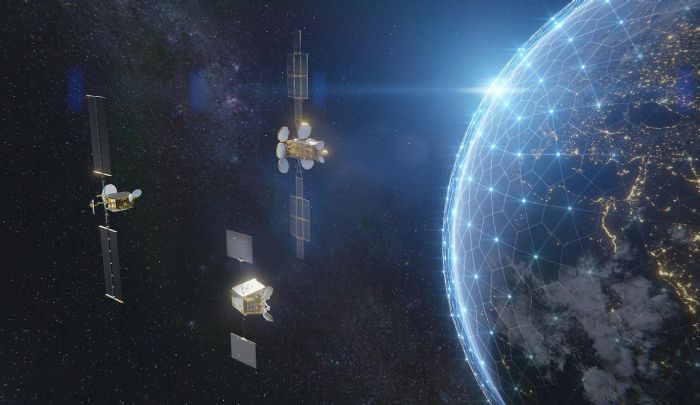 3D Systems announced that it has been selected by Airbus Defence and Space to produce critical components for the large antenna arrays on OneSat satellites. 3D Systems' Application Innovation Group (AIG) has designed an end-to-end additive manufacturing (AM) solution—comprising materials, 3D printing technology, software and applications expertise—to produce the components required.
Using AM for these components offers design freedom to enable weight reduction, part performance optimization and faster time to market, note 3D Systems officials, which aids in more rapid deployment of these unique satellites. 3D Systems was selected for this project based on the part quality achievable with its DMP systems as well as its demonstrated expertise and performance working with Airbus Defence and Space over the past 7 yr.
Each OneSat satellite requires two large antenna arrays, one to transmit signals and one to receive. 3D Systems' DMP Factory 500 metal-AM machine will be employed for serial production of the antennae components using LaserForm AlSi10Mg material and specific parameters developed by the AIG for this application to achieve the required 30-µm layer thickness. The DMP Factory 500 reportedly was selected for this project based on its build volume (500 by 500 by 500 mm), accuracy and rapid print speed. The multi-laser configuration of this printer reportedly enables the production of seamless large parts without sacrificing surface finish and material properties.
The printer's vacuum chamber allows for the lowest-possible oxygen content in the build chamber to protect chemical composition and reduce moisture content of the metal powder alloys during manufacturing. The DMP Factory 500 also includes 3DXpert software that supports the entire AM workflow.